ETEX is now enrolled in ACP!
The Affordable Connectivity Program (ACP) is a U.S. government program that helps many low income households pay for broadband service.
Find out if you are eligible for up to $30 off your internet service:
Internet Packages
Looking for high-speed internet? Etex offers different packages to suit your needs. Whether you are a serious gamer, or just a casual surfer, we have an internet package just for you.
Internet packages shown are only available for residential customers. Some speeds may not be available in certain areas.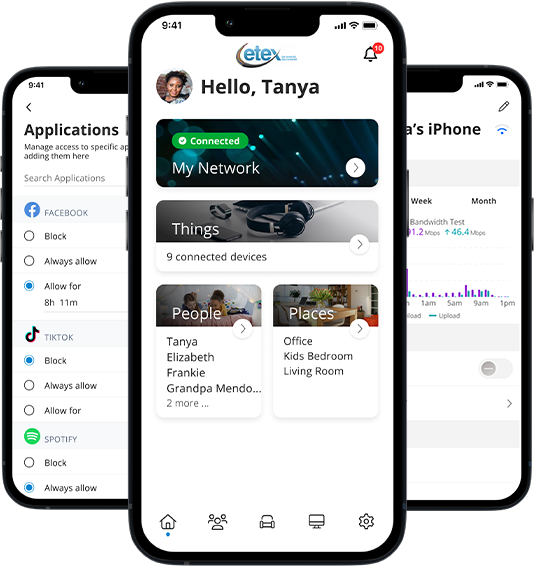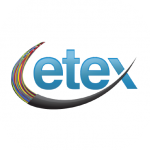 Etex Internet Manager
The BEST Wi-Fi experience is included.
Basic Setup
Changing WiFi Name and Password
Adding Time Limits
People, Places, and Things
Basic Parental Controls
Adding Content Restrictions
How much bandwidth do you need?
Internet speed is measured by bandwidth consumption at a specific point in time. Determining how much bandwidth is right for you depends on how many devices and users that will be using it simultaneously. Use the simple calculator below, to figure out if your current plan provides enough bandwidth. After you enter all the devices and users you have, check the gauge above to see an estimate* of the bandwidth you need.
*Allocations are based on average consumption for common Internet functions. Specific usage may vary depending on the number of devices, device health, consumer behavior and other unique situations within the home or business.
Get the internet speed that's best for you.
Find out your current upload and download speeds.